Buying fresh croissants, bread or pastries without having to queue: thanks to the Belgian company Bakkersonline this is the new reality for the modern and digitised consumer.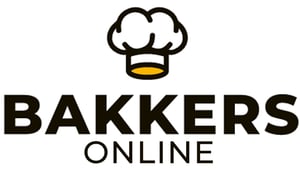 Founded in 2012, Bakkersonline is part of Localtomorrow NV. The idea originated in his student dormitory, and the company was founded during his studies in commercial sciences at the UGent: Maxim Sergeant set up his company Bakkersonline. He was named Ghent's student entrepreneur of the year in 2015 with the groundbreaking concept. Bakkersonline proved so successful that, due to its ever-growing international character, the e-commerce venture is now also known as Bakeronline.

And the growth of the progressive Bakeronline did not stop there. In 2018, Bakeronline joined forces with Puratos, the international producer of semi-finished products and raw materials for the bakery, pastry and chocolate sectors. With this collaboration, Bakeronline quickly surpassed its start-up phase and transformed into a successful scale-up. This has set the tone for the digital transformation of bakers, patissiers and chocolatiers. With the tool, they can shape their own business both online and in-store.
A special proposition: e-commerce for local bakers
With the rapid and increasing digitisation, both B2B and B2C entrepreneurs are in command: they have complete control over the way they do business online. And especially in times of COVID-19, this means that e-commerce entrepreneurs see and seize opportunities. Now more than ever, standing still means actually declining. Local entrepreneurs must keep up with the changes to keep their businesses successful.
Due to Maxim's entrepreneurial mentality, other entrepreneurs can switch quickly and, despite the coronavirus, respond strategically to online consumer needs. Maxim does this by providing a digital platform - a customised e-commerce tool - where local bakers can market their products online. ''With Bakeronline, I want to help local bakers digitise their business,'' says Maxim, CEO of Localtomorrow. "It's all about the bakers and their products, making Bakeronline's proposition unique."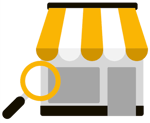 PAY: for all (payment) markets
Bakeronline's reach is unprecedented: the e-commerce player is now active on a global scale. Local bakers use Bakeronline not just in Europe but also internationally. Their business model is highly successful because of the focus on personalised online webshops. It allows local bakers to sell their products in their webshop, designed in their house style.
An e-commerce tech giant like Bakeronline needs a partner to manage the back-end payment processes. "At the front-end, I have more than enough work to do," Maxim laughs. "It's so great when payments run seamlessly through an optimal and well-functioning platform. I could not imagine a better match than with PAY. as our current Payment Service Provider and partner. Things often went amiss with our previous payment partner. Both the system and the technology didn't work properly and were unstable. As a result, consumers frequently could not pay online, and we faced problems when the money had to be transferred directly to the bakers. The move to PAY. has therefore been a world of difference. PAY. is highly advanced in terms of technology. The transaction costs are competitive, and the communication is top-notch! I feel that as a partner, I am unique and heard. PAY. thinks along in an entrepreneurial way to improve Bakeronline's business even more. Indeed, PAY. is a jack of all trades."