PAY. gets a new HQ in Enschede
Soon PAY. will be welcoming colleagues, customers, and partners in its new headquarters in Enschede. To support further growth, other PAY. locations also have relocation plans.

Villa Het Schuttersveld has everything an internet company needs, close to the central railway station, the Saxion University of Applied Sciences and the University of Twente. Central, but in the middle of an oasis of green. The Villa was built in 1832 by a Belgian textile baron.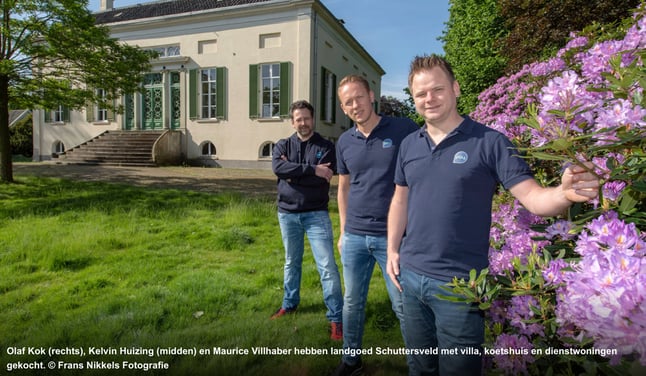 The beautiful location has witnessed and shaped many generations of residents of Enschede. The 'Van Heek' family, for example, has left its footprints in the landscape of Twente. After several years of being vacated, the national monument is now being renovated and the interior will be transformed into a modern office. You can read how PAY. was able to achieve this in this article from AD.
Meet, eat and spend the night
The coach house will be transformed into a meeting and conference centre. This is the place where colleagues from the three branches can brainstorm with customers and partners about the market and the payment landscape. Of course, the professional kitchen, where Chef Böhnke once won a Michelin star, will remain in use. The conservatory, with a view of the monumental vegetable garden, is in need of a serious facelift, but will remain intact. The service quarters will also continue to be used as such. Instead of spending the night in a hotel, our colleagues will soon be able to stay on the estate. This way, they can also enjoy the many parks that Enschede is known for. The estate park of villa Het Schuttersveld will of course remain open to visitors under the Nature Conservation Act.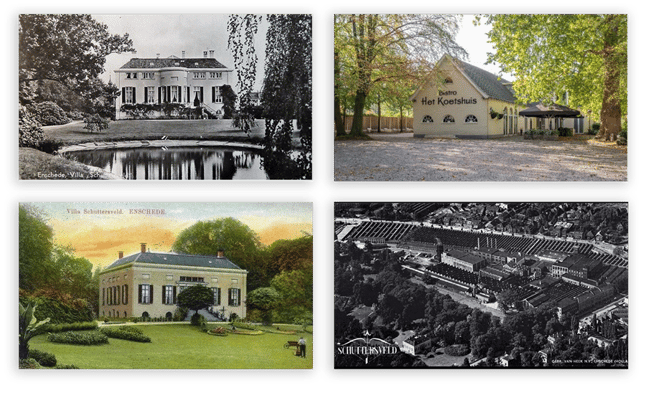 Relocation plans for the Spijkenisse and Amsterdam offices
The Spijkenisse location is currently in the process of relocating as well. Some PAY. developers are based here, and the number of workplaces will be increased from 25 to 40. This allows us to grow at that location as well. The Amsterdam location will be moving by the end of this year, but we are still looking for a great place.